Does your luggage wheel severe wear like this?
Our wheel protection cover can solve this problem
It can not only protect your luggage wheel,but also can reduce the noise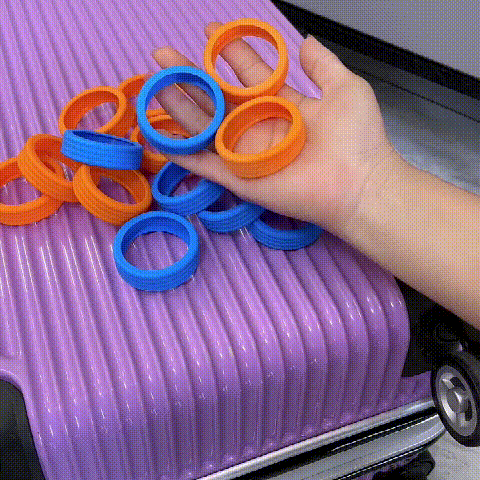 🧳Protect Luggage Wheels
The luggage wheel cover can protect suitcase wheels from scratches, scuffs, and damage caused by sharp objects,just like luggage protector cover and strap the wheels cover can protect your luggage.
🧳Reduce noise
The covers are made of high-quality silicone material with a unique wave pattern design which make It very soft and stretchable,can significantly reduce the noise generated when the luggage is dragged,which make your travel more pleasant.
🧳Pay Attention to Size Matching
Before purchasing, please confirm that your suitcase is double-wheeled, and the size of the wheels and the distance between the wheels and the axles and fenders meet the size.
🧳Show Your Personality
It can not only protect your luggage while also making it easier to spot and identify your luggage at the airport. At the same time, it can also express your personality and and make your travel in eye-catching
🧳Easy To Use
You only need to put the product over the wheels to use it, it has a certain degree of flexibility.
Specification:
Material:Silicone
Color:Black/Gray/Blue/Pink/Purple/Orange
Package Include:
8/16 x Wheel Protection Cover