LET YOUR CAT EXPRESS THEIR NATURAL HUNTING INSTINCTS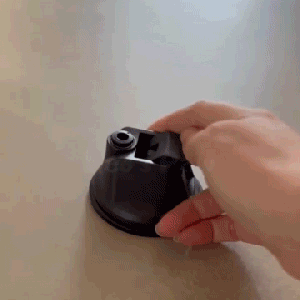 Is kitty mostly alone when you're busy with your days? This could, unfortunately, lead to boredom, destructive behaviors, or sleeping all day which leads to keeping your up at night...
To prevent this, you wanna provide your cat with toys that they can play with when you're not home.
Providing your cat with toys they can use even if you're not there will give them the stimulation and energy release they need for a good night's rest, instead of keeping you up at night.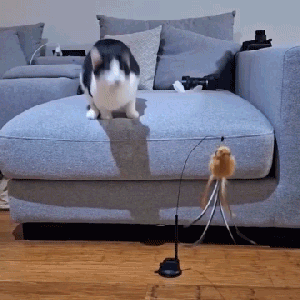 This cat toy set includes colorful birds with bells, that will catch your cat's eyes and attention, providing exercise and stimulation for your cat while you're away.
Built with a strong suction cup and a thin steel wire to attach a bird of your choice at the end of the wire.
The wire will then flutter around as your cat paws and plays with the bird, creating a real-life bird impression that gives even more drift and attraction for your cat to play and attack the bird again.
This allows your cat to express its natural hunting instincts, burn calories, and even learn a few new tricks along the way.
The suction cup base can be attached horizontally and vertically to any flat and hard surface such as hardwood floors or windows.
Strong suction cup for horizontal and vertical attachment
Thin steel wire that flutters and creates a real-life bird impression
Provides stimulation and self-amusement for your cat
Encourages cats to express their natural hunting instincts
Provides exercise that improves your cat's health and well-being
Colorful birds with bells and feathers to catch your cat's eyes
Includes 5 different birds, suction cup base & thin steel wire
Cat-friendly and non-toxic materials
Suitable for cats of all ages and sizes
SHOP WITH US TODAY, YOUR CAT WILL LOVE YOU FOR IT!
OUR GUARANTEE TO YOU!
At Leo's Paw, our #1 priority is your satisfaction and happiness. We understand that buying things online can be scary with companies not staying true to their customers. If you have a problem, are unhappy with your purchase, or want a refund, just send us a message and we will handle it!
Just reach out to our team at [email protected] and we will make it happen!
Order right now with confidence! Try it out for 30 days and if it doesn't work for you, you'll get your money back! There's absolutely no risk in giving it a try.